Join our awesome Skyblock Server with both Java and Bedrock editions. Meet the growing community and grow your own Island.
We have many function on this server to make it as optimized as possible for anyone who really loves Skyblock.
MINECRAFT SKYBLOCK FREE TO PLAY
Here at The Shack we dont believe in pay to win servers, everyone sound have an equal place on our games so you will never find any ranks or items to buy for real world money.
Getting Started
So once you spawn in to our beautiful spawn you will be met by a few command help visuals.
We have tried to include the commands most often used, just in case you unsure how to use them. We also have a tutorial page if you want to check that out for more help on commands.
To start your Island simply type /island create and you will be immediately teleported to your new island.
Now you adventure can begin!
Skyblock Ore Generator
You will be given both a lava bucket and also a water bucket to make a cobble stone generator. How ever, it been Skyblock it is also a ore generator! Just make yourself a pick axe and get mining!
Shop Features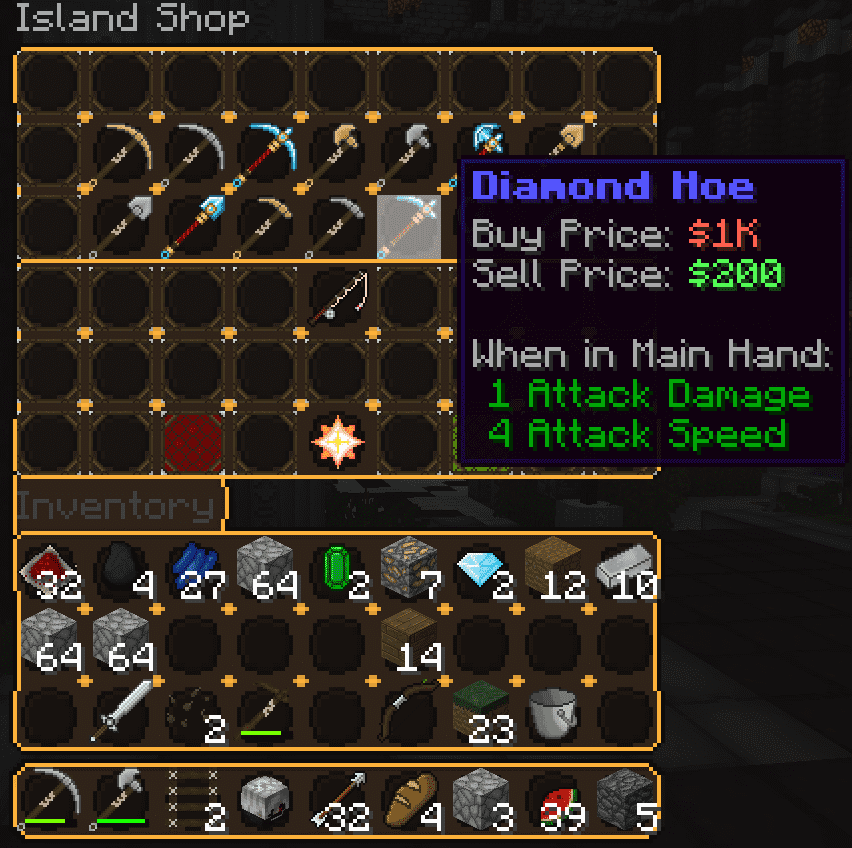 ---
MINECRAFT SKYBLOCK FREE TO PLAY
There are many items you can both buy and sell on the Island shop. To access it type /island shop and you will be greeted with a simple and easy to use GUI menu.
So get farming or mining and earning them sweet dollars to upgrade your Island!
Skyblock Upgrades
You upgrade your Island by changing the biome, upgrading the size, changing the borders and much more.
To upgrade you will need money and Crystals. Crystals can be earned through completing island missions.
Island Missions
Complete a variety of missions found by typing /island missions. You can get award for building, mining, killing mobs and many other ways which will award you with both crystals and large amounts of money!
Other Features
Tpa
Island Coop
Island Warps
Island Regen
Island Leader board
So lets get started!
Ip shacksb.seekahostservers.com
Port 25584