Welcome to our Skyblock server, we have kept this on a sepperate server to the Shack SMP for better game play!
This is compatible with Java 1.16.4 – 1.6.5
And Bedrock Latest
Features
Skyblock Spawn
Skyblock Shop to buy and sell
Skyblock Upgrades to your Island
Ore generator
Coop with friends
Skyblock leader board
Skyblock missions
Skyblock personal balance and sepperate bank balance
Spawner shop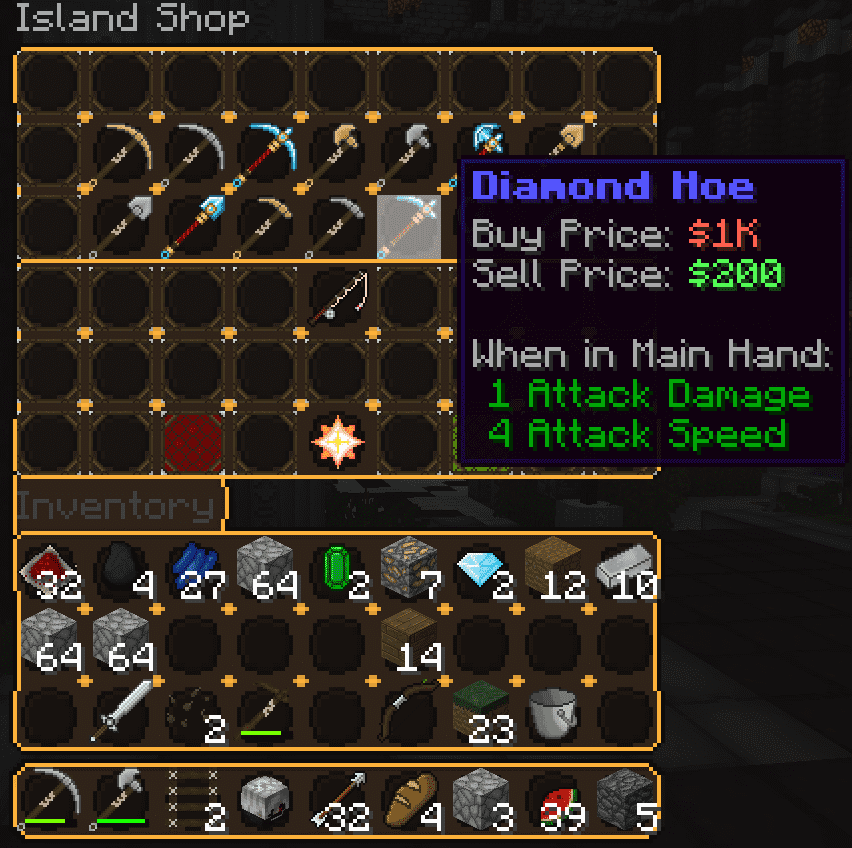 Resource Packs
On first starting on the server you will be prompted to use the awesome texture pack that we use on the server.
Unfortunately Bedrock players are unbale to use this in the same way.
How to Connect
---
Port shacksb.seekahostserver.com
Port 25584