Tutorials on how to buy Domain Hosting, WordPress Hosting or PBN Blog Hosting then you can find them all here. Using the best WordPress Hosting UK CMS management tool on SeekaHost.
The whole process of find the perfect domain and hosting it and growing it into a popular site has been made even easier with some changes to the SeekaHost dashboard and you can follow along with our tutorials to get it done yourself.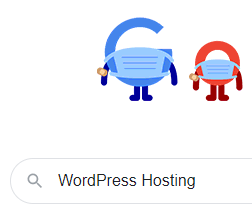 Table of Content
1. PBN Hosting Manager Tool
My experience using the SeekaHost Hosting Control Panel, one of the easiest to use control panels out there for WordPress sites. Ill talk through my experiences and also what features it has that will make your life easier. Using their custom build WordPress Hosting Panel your able to start and maintain a good site, create emails, secure with SSL, make easy backs ups and much more.
2. How to Buy WordPress Site Hosting
How to buy WordPress site hosting easily with SeekaHost. Using their unique and easy dashboard you can not only buy the hosting in minutes but also set up your site, change your domain, add SSSL certificates, create backups and much more with merely a few clicks.
3. How to Buy PBN Hosting For Your Blogs
In this video, you learn how to buy PBN Hosting to host your private blog networks using multiple IP addresses for each domain. You can use to host expired domains to grow your sites. Using the custom build SeekaHost Management tool you can easily create, delete or edit blogs. Have all your WordPress, PBNs, Tracking Sites in one convenient place.
4. How to Buy Domain Hosting With SeekaHost
How to buy domains easily using the SeekaHost domain finder. Buy with ease and host them all in one easy place using the SeekaHost management tool. You can host your domains, sell them, auction them or bid on ones you like.
5. Best Domain and Private Blogging Networks (PBN) Hosting Solution
Take a look through the SeekaHost Portal to see how easy it is to buy a domain and set up a PBN in less than 10 minutes. Use the easy search bar on the home page or within the dashboard to find your perfect domain. Then using the same dashboard you can quickly configure it to your hosting. Making it one of the easiest and most efficient ways of building a PBN. Unique IP's with no footprint, free SSL certificate and much more.
---