Amazing tool for getting food, armour, enchanted items and so much more. Lets look into how to Make a Fishing Rod in Minecraft.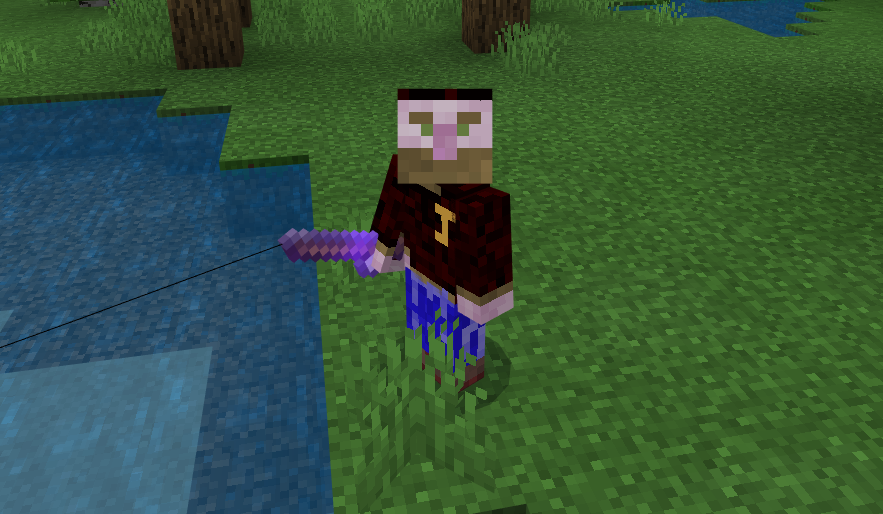 Introduction to Minecraft Fishing Rods
Fishing rods in Minecraft are an amazing item due to its amazing features. So before we get in to how to make a fishing rod in Minecraft lets first briefly explain some of the great things you can do with it.
With its random chance of either catching fish or any other items, fishing can turn out very lucky. As the items range from puffer fish to salmon or even enchanted armour. It may pay off spending a bit of time on the shore sitting back and catching some items.
Of course the main use of catching fish is also a great way of collecting items to eat in potentially quite barren lands. Create a small campfire where your fishing and you can cook them all up in no time.
Items Needed to Make a Fishing Rod in Minecraft
As with anything in Minecraft lets go through the items needed to make a fishing rod. Like many other useful items it only actually consists of very basic ingredients.
3 Sticks
2 String
To Craft or Enchant
1 Crafting Table
Anvil for Enchanting (Optional)
Where to Find Items For a Fishing Rod
Sticks
Sticks are the easiest of the two items. Simply find your nearest tree and by breaking the leaves you will eventually get some sticks fall down.
Alternatively if you break the tree down and use a crafting table. You can then create sticks from the wood.
String
You can get string from a few places so we will list them underneath.
Spider Drops when killed
Breaking Cobwebs
Fishing
Bartering
Cat Drops when killed
Breaking Tripwires in Jungle Temples
Anvil
If your planning to make a fishing rod in Minecraft you may as well enchant it! To do this, create an anvil, you will need 3 Iron Blocks and 3 Iron Ingots placed into a crafting table.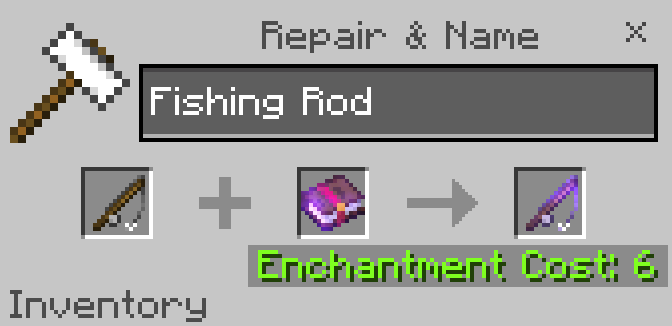 How to Make a Fishing Rod in Minecraft
Crafting is simple for this one and can be done almost at the start of a new game in a new world. To make a fishing rod in Minecraft you place the Sticks in a diagonal line from the bottom left to the top right of the crafting table slots.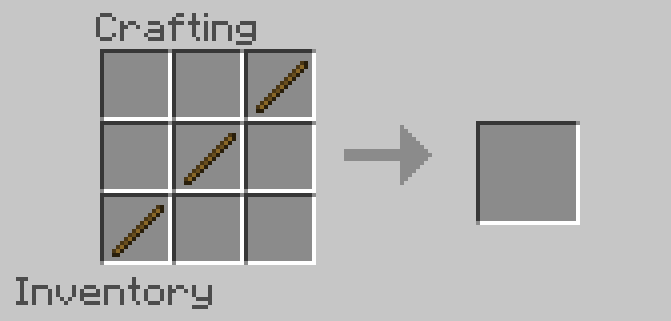 Now add the string in the two blocks under the top right stick to create a fishing rod. Simply place in your inventory and your ready to go fishing.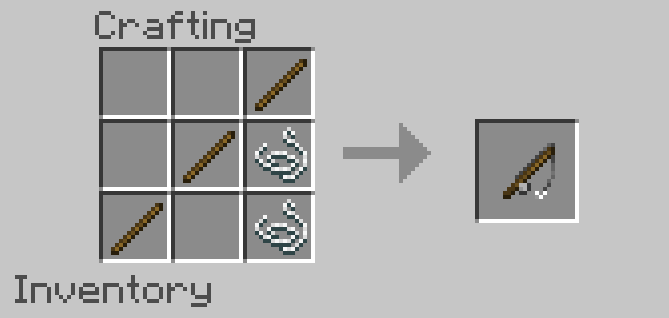 How to Use a Fishing Rod in Minecraft
To use a fishing rod you will need to find some water (bigger than a few blocks) and right click or use your action button on the water depending what device your using.
You will see its thrown a line out and you have a bobble in the water where you have cast your fishing rod. This will bobble up and down gently for several seconds.

Eventually you will see lighter blue bubbles zig zagging toward your bobble. At the point it touches your bobble and it goes deeper into the water, you want to right click or use your action button to reel it back.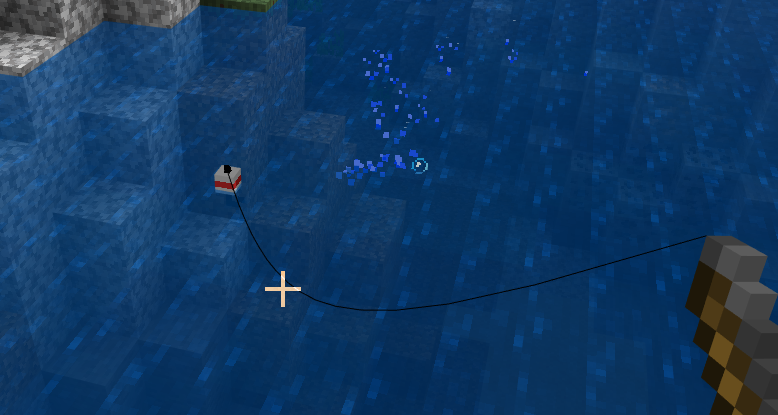 You will have the item caught and some experience levels thrown back at you. So adding the enchantment Mending after you make the fishing rod will make your fishing rod last forever. So keep it safe! You can even pop it in a item frame to sit next to your favourite Minecraft painting.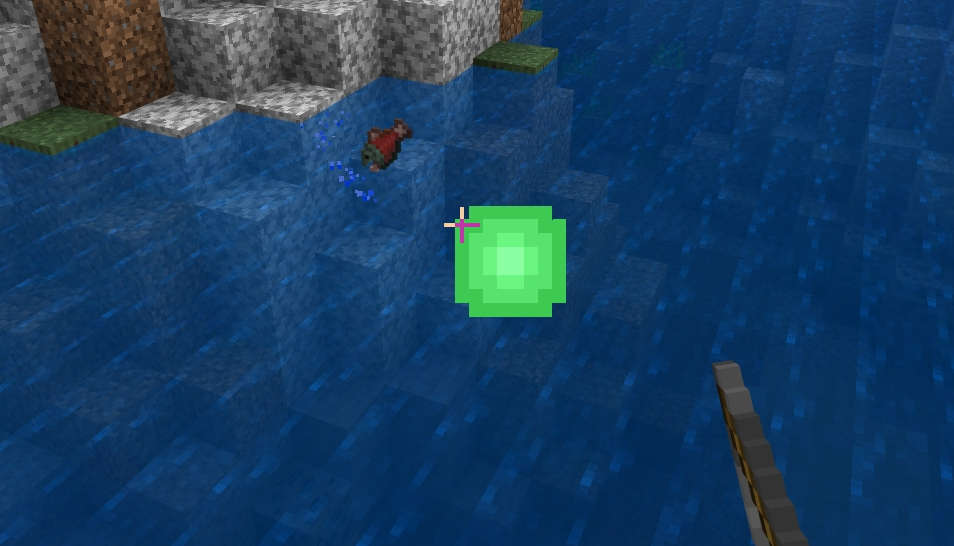 What Items Can You Catch After You Make a Fishing Rod
It is split up in to three categories. This is Fish, Junk or Treasure. The names are fairly self explanatory, fish will range from salmon to puffer fish. Junk can consist of many items including old boots, lily pads string and other fairly useless items. Treasures can be really good, although a lower chance of getting these items its worth waiting for them as they can prove handy.
These can include enchanted fishing rods, armour, weapons, other enchanted items and a large variety of items considered as treasures due to their uses.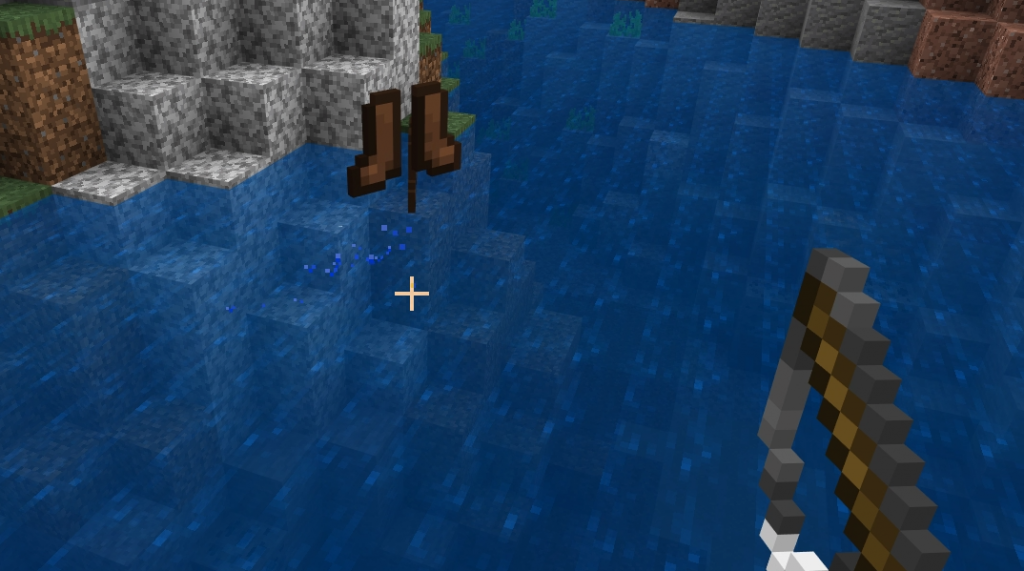 What Enchants Work With Fishing Rods
There are a few useful enchants you can add to your fishing rod to make it super powered. From healing itself to getting extra luck for enchanted items. Its worth investing some in to making a Minecraft fishing rod and enchanting it.
Usable Enchants
Lure
Luck of The Sea
Unbreaking
Mending
Curse of Vanishing

What Else You Can Use Fishing Rods For
Carrot on a Stick
When making a fishing rod in Minecraft you can also add a carrot in to the mix to create a carrot on a stick. This has one primary use and its to ride saddled pigs.
By placing a saddle on a pig you can control its movement by dangling your carrot the direction you want the pig to run.
Warped Fungus on a Stick
Yet another way to travel with out a horse. Genius! This time for the nether, you can add a warped fungus to the crafting table when learning how to make a fishing rod in Minecraft. You can now use this on a saddled Strider to ride across lava by dangling the warped fungus the direction you want the Strider to go.
Recent Minecraft Posts