Review of the SeekaHost Minecraft Server Hosting, offering both Bedrock and Java servers we take a look at all the fascinating features. The great features they provide you with and why it is the must have Minecraft Hosting Provider for this year coming.
How Does Minecraft Server Hosting Work?
If you are one of the many Minecraft players that have decided to take the next step up from playing your single player worlds and move to a server, then you might be wandering where is best to get hosting and how it even works.
Much like a realm or single player world you have the access to you world. You can change this in many different ways as servers give you the option to control most aspects of your game play. The bonus is that hosting a world yourself enables you to invite players on, or make it a public server where anyone you advertise the address for can join.
Minecraft is an amazing game in the way that it allows you to create, explore, destruct, farm and so many other possibilities. This is why so many people choose to rent a server so that they can play with their friends online or build communities of like minded people to play with.
You can host your own servers on your PC also as Minecraft is very diverse and offers you all the files needed to do this for free. How ever due to having to give out your IP for your own network I tend to recommend rented servers. Although it does have a monthly cost, usually it is actually quite low but offers you a huge amount of protection against attacks to your router. Almost all good Minecraft Server Hosting providers offer DDoss protection as standard and will provide you with an IP and Port for others to join that isnt personal to your internet and router.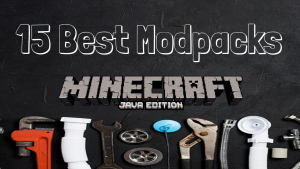 SeekaHost Minecraft Server Hosting Overview
Although new to the Minecraft Server Hosting scene, they have excelled in building a great website for the hosting. Their prices are good and reflect the quality of the servers too. I have tested a number of servers on here. Starting form the smallest package all the way up to the 16GB Ram package and so far I have not being disappointed.
Realistic Player Amounts
I also like how they are honest about player counts. As you may have seen yourself, many Minecraft Hosting Services offer plans with 3GB Ram but yet inform you that you can have up to 200 players on the server. This has always been a pet peeve of mine as I consider it to be a bit of a sneaky sales tactic. Any one with any experience will tell you that 3GB of Ram on a rented server will certainly crash if it had anywhere near 200 players on it. So for this reason I am happy to see their player counts are reasonable and actually make sense to the package you want to get.
Customer Support
SeekaHost Minecraft support isnt to be faulted, they have the option of a live chat for general queries or quick help with your servers. I found this to be very helpful on any occasion I used it and they seem to have some good knowledge of the server system too. I have used many services that simply tell you thatthey dont help with administrative work. How ever in this case they help you untill you have resolved the problem fully.
They also have a ticketing system for longer and more tricky support. You can prioritise your message in case you have something of urgency and they tend to get back to you the same day to help resolve it. SO again i found myself very happy to have this level of support with out having to pay an extra amount for the assistance as is the case in another Minecraft Server Host i used previously.
Lag Free Servers
Now one of the most looked for feature on any Minecraft Server Hosting company is to have servers with no lag. If you havent had experience with servers so far, then you need to know they dont all perform the same. Some companies boast of great hardware to support all the rented servers. But yet you have 4 players playing survival and suddenly the game becomes unplayable.
SeekaHost has the perfect balance on price to server performance I find. You can find packages at a good price but yet not have to pay the prices offered by other sites for the performance you get. I wont be naming any other servers in this article as its not to talk badly about other providers, simply to compare the two services.
Multicraft Control Panel
Another bonus is they use the well loved and used multicraft control panel for users to control their server. This service is well known for having an easy to use dashboard and many helpful features even for first time server users.
If you Looking for tutorials on Minecraft Servers we have a large range of tutorials to get you all set up if you decide to start one.
SeekaHost Minecraft Server Hosting Features
Lets have a look at their most helpful features. And show you what you get with this server hosting service. Its always good to know as much as possible before starting servers so lets go through the most essential aspects.
Knowledge Base
They have a large and growing Minecraft Tutorials Page covering almost every subject from setting up your server, adding or removing plugins or even creating a discord to start up a Minecraft community.
Although you are able to use the support I personally find it much easier to simply watch a video on the subject and follow along with the guide. Using their tutorials you can create modded servers, cross compatible Java and Bedrock servers and anything else you might want to do as a new server owner or even a more advanced one.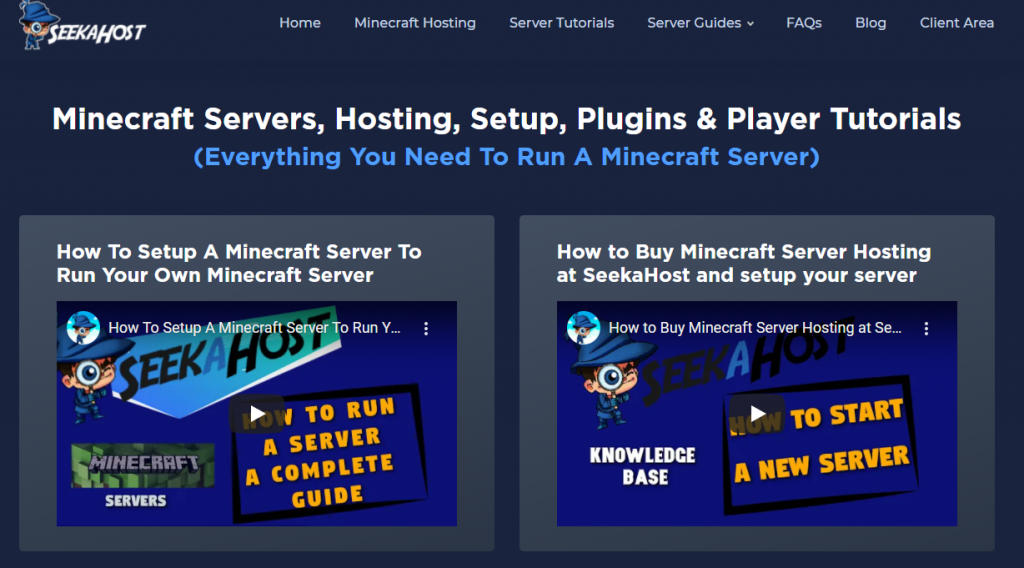 Easy to Use Dashboard
Its is essential that your dashboard is easy to use whether your a beginner or experienced server owner. There is nothing worse that having to look for 10 minutes for a feature that should easy to find and used often.
Using the Multicraft Dashboard is always a winner with me as the setup is great and everything you need is there where you need it. If you want to change your server jar or mod a server, the choices are right their on the front of the page for you to change.
You can check the CHAT or CONSOLE to stay up to date with what has been happening on your server whilst you weren't their and also they offer you a nice visual of how much memory your server has taken up and how much of the CPU is currently being used.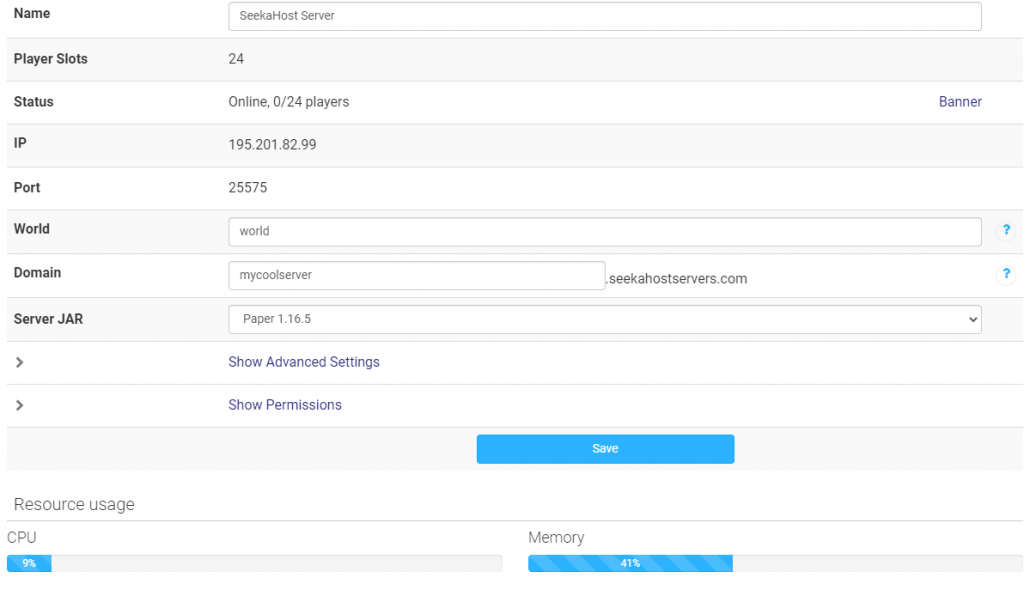 File Management System
One of the huge benefits of running a server is having full control about all the server properties. Being able to add mods, change server jar, add plugins and anything else you might want to do to have a unique Minecraft Server.
The have again made this process easy and as simple as possible for anyone to do. From your main multicraft dashboard you can access all your server files, plugin yml files, mod folder and also plugins folder.
Not only do you have the FTP file access feature to connect, delete add or change files on your server but you also have the Plugin search function. This takes it super easy to actually find plugins and download them safely with out having to download them to your actual pc risking any viruses. Then you can remove or change them just as easily with one click.
Back ups have been made simple and very user friendly, you can either seta schedule to do this automatically or simply with one click create a back up of your entire server. And then with one more click your able to restore every thing back to how it was.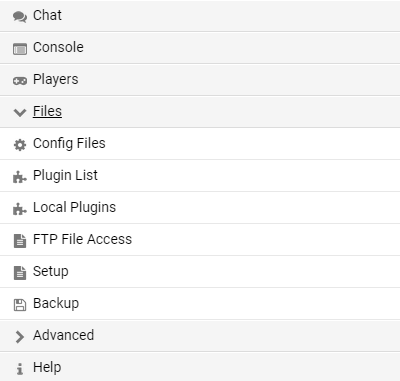 Server Settings Tutorial
Conclusion
I very much recommend using SeekaHost for your Minecraft Server Provider. It is easy to get started and even change subscription once you have started. Its well organised set of features make it easy to use and I'm happy to hold all my servers on here.
With the new 1.17 Update coming out in only one week time it is time to find yourself a good reliable Minecraft Server Hosting Company to start your Server with and I thoroughly suggest SeekaHost.